TRAINER PROFILE: SEAN O'BRIEN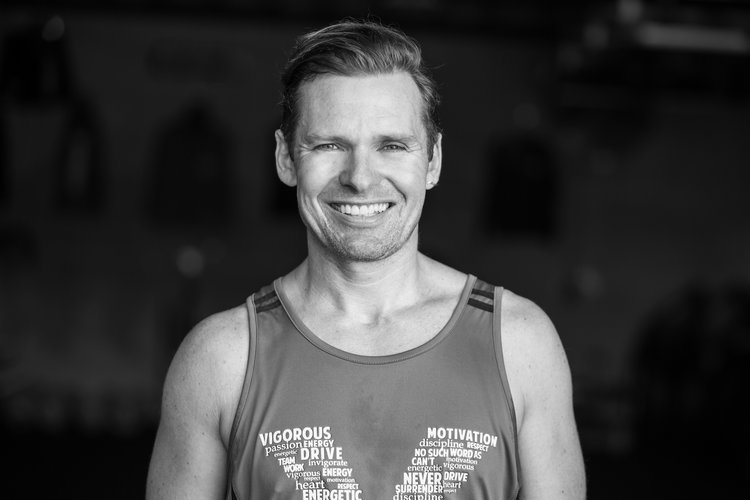 Biography:
My PASSION and INSPIRATION comes from being part of something, a TEAM of ENERGY, PASSION, COURAGE, FRIENDS, someone who stands by U and backs U no matter what challenges LIFE throws @ U. This is what has allowed me to achieve the highest level of fitness & health and ability to lead and motivate others was identified as a characteristic of my personality from a very young age.
From the age of 4yrs I was "EXTREMELY ACTIVE" and with the assistance of my parents directed into "HIGHLY EXPLOSIVE" sports. Over the following years of my life excelling to the highest levels and achievements in several sports eg: Soccer, Swimming, BMX, Touch Football, Union, League, Ice Hockey.
BMX racing: By the age of 10 I was recognized as one of Australia's top junior riders winning numerous NSW & AUSTRALIAN titles and asked to participate in motivational demonstrations in all area's to assist kids and parents to be more "Life Be In It" theme! … My interest and desire to try new challengers within sport led me through many sporting achievements finishing with Ice Hockey, the world's fastest most explosive game there is.
At the age of 13yrs I was selected to represent AUSTRALIA in Ice Hockey. I was given the opportunity to travel overseas on numerous occasions in all divisions representing my country, AUSTRALIA. The commitment to my teams training, health and management was led by an ex-military captain who taught us – in LIFE, to achieve personal goals, one "must dream" "commit" and "train". Selected and offered while in Canada to join Canadian and Russian/Czech Republic teams to further develop my career, however my mother's intervention lead me back to Oz and my school studies.
The opportunity to travel the world absorbing wealth of knowledge, excelling in high demanding sport, being part of a team and to achieve personal levels has motivated me throughout the following years of my life to motivate others to reach for the stars and achieve their personal goals in sport and in their personal lives.
Qualifications:
Certificate III and IV in Health and Fitness
Representation of NSW & AUSTRALIA
Experience:
Group Fitness Program Instructor in numerous gyms in NSW Krunch, Fitness First, Fit N Fast, Virgin Active
What do you love about being part of TEAM VIGOROUS?
Being part a FAMILY / TEAM, seeing ENERGY, PASSION, COURAGE, FRIENDSHIP in every member's eyes. Knowing that I have support, a "backer" in every challenge I take on in life, not only exercise.
Every session I attend I feel welcome and energised to achieve my best and reach levels I could only DREAM of.
What's your favourite type of training/exercise?
Core Strengthening / Power movements under resistance / body weight loads. All movements that make U think and act in the movement utilising all your body strength to complete the movement.
What is your life's philosophy?
No such word as "CAN'T"
If you want to speak with me about your fitness journey, Id love to talk to you. Please contact VIGOROUS FITNESS anytime and ask for me.